What is email marketing? Email marketing is the most powerful marketing tool for your business. By using email, you can reach out to your audience and customers.
It enables you to promote your products and services. Additionally, when you implement this tool, your business will benefit from it.
In fact, you will be able to generate leads, build brand awareness and also keep customers engaged.
In general, digital marketing is the most successful strategy for contacting customers
You as a seller, every email can convert prospects into buyers, and turn one-time customers into loyal and enthusiastic customers.
If your are a newbie you will be guided by Email marketing Ultimate strategy for anyone.
Do you want more information check here.
How to use email marketing?
Here are various ways to use email marketing in your business.
Build communication channels: Engage people on an individual level.
Promote your brand: You must constantly be at the top of the prospects' minds so that they can contact you at any time.
Content promotion: Help prospects to stay updated by sharing informative blog content via email.
Attract subscribers: Offer subscribers an asset they will value in exchange for their personal information.
Market your products: Advertise your business' products and services.
Attract new customers: Provide helpful content that will help customers meet their objectives.
Top reasons why email marketing is the best
Firstly, you must know that a total of 3.8 billion people have access to email worldwide. For this reason, if you're looking for a way to reach your customers, email is the best option.
Secondly, emails generate an average ROI of 3,800% per dollar invested, or $38 per dollar spent.
Lastly, email is the best option promote your business with high success rate.
1. Your email list belongs to you
 Your social media account (along with all your fans, posts, and other data) can be suspended or removed at any time, for any reason, without notice. However, with email marketing Your email list belongs to you. It is impossible for anyone to rob you of those leads.
2. #1 Communication channel
Are you aware that 99% of consumers check their email every day? Communication via any other channel would not be able to offer this. As a result, you can be sure that information will get to prospective buyers at any time.
Most business use emails as their #1 Communication channel because it is secure, fast and reliable.
3. High returns
In fact, a consumer who purchases a product that is marketed directly to them by email spends 138% more than a consumer who does not receive such a promotion. In that case, email converts best.
As an entrepreneur, High returns is what you expect from your business.
It has been proven that email marketing has High returns compare to other marketing strategies.
Create a strategy for email marketing.
Are you wondering how to start email marketing? worry no more.
Even though email marketing have different components connected to it, it is not complicated.
Firstly, learn to build the build best strategy. Secondly, create emails that people don't mind reading. As an example, if you are going to send 100 emails per day to every individual, then rest assured, they will either end up in a spam folder, or the subscriber may opt-out of receiving further emails.
Lastly, always evaluate the outcome in order to decide which components are not working for you.
Beginner guide strategies.
1. Establish clear goals.
Do some research before setting your campaign goals. Benchmark your goals against the average email statistics for your industry.
2. Identifying Your Audience
A successful email is one that is relevant. Start by understanding your buyer persona, and then customize your email campaign to meet their needs.
3. Select your Email Campaign Type 
Choosing between different email campaigns can be overwhelming. 
How often do you send a newsletter? 
Is it appropriate to announce new products?
Is it worthwhile to share certain blog posts?
In general, every marketer has to deal with these questions. There is no right answer. To identify the right email campaign for your audience, first learn about the different types of campaigns available.
Moreover, it is wise to create different lists for different types of emails.
4. Develop a mailing option.
What do you have to do to get people to email you? The purpose of an email list is to send them relevant content based on their permission. Your prospects must have several ways to opt-in to receive your emails if you want to build a mailing list.
Starting with only a few people on your list is okay. The building process can be lengthy. As you build your email list organically, treat every single subscriber and lead like gold.
5. Establish a schedule.
Firstly, determine how often you plan to contact your list. Secondly, let your audience know what to expect in advance. Lastly, keep a regular schedule to develop trust and avoid being forgotten.
 6. Analyze Your performance.
There is no reason to be surprised about this. Every action we take as marketers are measured. When you pay attention to every key metric, you will be able to make small but significant changes to your emails.
Having learned about creating an effective email marketing strategy, let's proceed to the building of your email list.
Tips for building an email list.
1. Use lead magnets.
Lead magnets are free gifts you provide in exchange for people's email addresses. 
A free offer is given away to prospects in exchange for their emails and can come in a number of forms.
However, there is a problem. Individuals have become hyper-protective when it comes to their personal data. You can't expect to receive an email address just like that. There should be valuable information to exchange for that email. without exchanging it for something valuable.
Your prospects will appreciate the relevance and usefulness of these lead magnets.
Few examples of lead magnet you can create:
Report or Study
Checklist
Template
Webinar or Course
A free quote
Quizzes
A coupon
2. Develop an opt-in form that entices people to register.
To add a prospect to your mailing list, you need to collect a prospect's information through your opt-in form. 
You can create this opt-in form and make it appear on your website for those who view your content.
Your website is the gate between your prospects and the valuable asset you developed for them.
To create the best opt-in form, consider the following:
1. An appealing headline.
Tell the reader what your lead magnet offers them in your headline. In fact, provide only the key important info in the headline.
2. A detailed description.
In general, it should be brief, easy to understand, and direct to the point. In addition, use bullet points to help the reader's eye quickly scan the available info.
3. Incorporate an attractive visual.
Include the lead magnet's image whenever possible. Another great way to boost conversions is to post a picture of somebody looking at the opt-in form. 
Check this visual content creation tools that can help you create amazing visuals.
4. Make it simple.
In short, ask only for their first name and email address. Asking for too much information too is not advised.
5.  Subscription button on your website.
Meanwhile, you want your subscribe button to stand out on your page. For that reason use a contrasting color. Additionally, make your email copy stand out so that your recipient clicks instantly.
Lastly, check this page to create your first opt-in form if your are newbie
After you create your opt-in form. I recommend that you choose the following location for installation:
Splash page
  Floating bar
Your site's header
Blog archive page
 Within your blog posts
Here are a few extremely important things to keep in mind before you start sending emails to your list.
 Choose an email marketing service.
For support in fine-tuning your email marketing campaign, a good email marketing service provider (ESP) will help you.
Two things are necessary before emailing anyone:
Their permission
A business email set up
The providers of these services offer the right infrastructure to handle bulk business email and broadcasts.
Providers take care of all the formalities and technicalities. Register for their service and then use it.
Here are the best email service providers you can choose from.
Constant Contact is the largest and best email marketing service on the planet. With their drag-and-drop editing tools and templates, these services enable you to manage your subscribers and create professional-looking emails.
In fact, I highly recommend this for beginners.
Drip.
Drip is a marketing automation tool.
In addition to automating workflows, users can create conditional statements within their email messages. The site is well-organized in terms of campaigns, workflows, and triggers. With drip, you can make it as simple or as complex as you want.
Basic at $49/month for up to $2,500 subscribers.
Pro at $99/month up to 5,000 subscribers.
Both with a 14-day trial period. 
Enterprise users (5,000+ subscribers) need to get a quote.
Convertkit is designed for professional bloggers, authors, and speakers. Initially, subscribers will be charged $29/month at the start of a 1,000-subscriber program.
When you are just starting out, you may not need all the advanced features ConvertKit offers today, but when you require them in the future, also consider it the best choice for you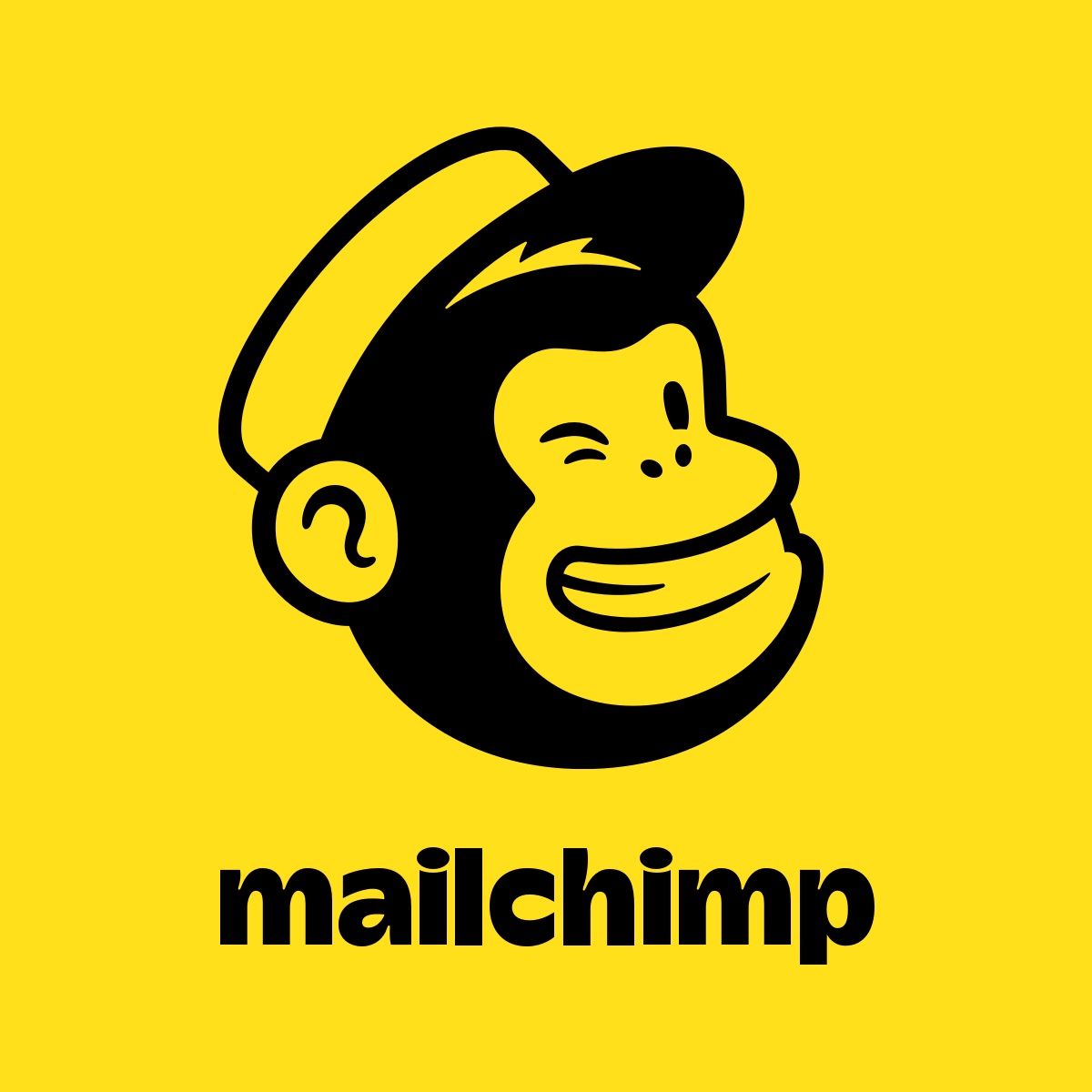 Mailchimp offers a free plan for up to 2,000 subscribers, making it the best free email marketing service.
Mailchimp is one of the most popular email marketing platforms. Users just starting out will find it incredibly easy to use, since it comes with an intuitive user interface and is easy to get started with.
Paid plans start at $10/month and can go up to $30 for 2,500 subscribers. You'll pay more if your list is bigger.
Sendinblue offers its customers an entire range of email marketing services, as well as SMS marketing services. Easy-to-use marketing platform with drag and drop tools for creating highly engaging emails, building automated workflows, and segmenting users.
With Sendinblue's branding, you can send up to 300 emails per day for free. Plans start at $25/month, and for an additional fee you can add SMS for your needs.
Use email marketing tips.
The formatting and subject line of an email you send to a friend doesn't require much thought, but when making email marketing decisions, it can make all the difference. You must consider everything from the time of sending your email to the device on which it might be opened.
Creating a marketing email is a more involved process than writing other emails since you are trying to generate more leads with every email.
 Email List Segmentation
Segmenting your list of subscribers involves dividing them into smaller groups. With specific criteria, you can send them emails that are more personal and relevant.
Rather than mailing to all your recipients at once. You can segment your subscribers in order to send emails to those you think will be interested in the content, thereby maximizing conversion rates.
Moreover, it has been proven that segmenting your list increases open rates, increases click-through rates, and decreases unsubscribe rates. Thus, smart marketers design email campaigns based on segmentation to drastically improve the efficiency of their campaigns.
Create a customized email marketing campaign.
Now that you know who you're emailing what's important to them. In fact, it is much easier and better to send emails with personalized touches.
Certainly, you're speaking to many people at one time, but your leads don't know.
The data you collected is unique. Email providers allow you to personalize emails with your email marketing solution. There's no reason to send generic emails that don't make their recipients feel special
In conclusion, the purpose of this guide is to help you learn how to create an effective email marketing campaign for your business.
Moreover, find informative articles related email marketing by visiting my blog.